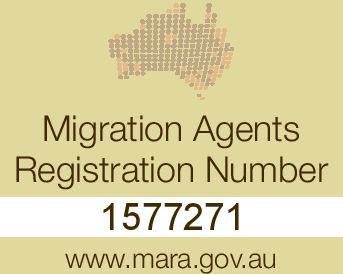 AL Migration is dedicated to providing quality and accurate advice on Australian immigration and visa matters. We can assist you in a range of visa issues, from advice and application for temporary work visas to helping you find a pathway to permanent migration to Australia.
Services we provide:
advice on temporary or permanent residency immigration pathway such as Global Talent Visa (858), General Skilled Migration (489, 189, 190), Business (132, 188), Temporary Graduate (485), Skilled Work Regional (491), Visitor (600), Student (500), Training (407), Temporary Work (400), Resident Return (155), Partner (both onshore and offshore) and Child visas. Other visas available upon enquiry.
advice on Skills Assessment requirements
providing documentation checklist and submission of application for visas
consultation on any issues clients face on self lodged applications
assistance with review at the Administrative Appeals Tribunal where visas have been refused and is reviewable
certifying true copy of documents and witnessing Statutory Declarations for Australian migration purpose
Australian immigration law is complex and often frustrating to understand. Using an experienced and professional agent allows you to get clear and updated advice, saving you time and potentially money. Unless under certain circumstances, visa application charges are not refunded for applications that are refused. By choosing a Registered Migration Agent (RMA), you are assured of professional and ethical standards of service. RMAs are registered with the Office of Migration Agents Registration Authority (MARA). MARA administers strict requirements such as Continuing Professional Development, Professional Liability insurance and adherence to a Code of Conduct, by which RMA's are required to abide. Furthermore, applying for visas requires submissions of sensitive documents containing personal particulars. The Code of Conduct requires an RMA to treat client information with the highest level of confidentiality.
Face-to-face meetings are by appointment only. Interview may be conducted via phone or video conference such as Zoom, WhatsApp, Skype or Face Time.
Click below to learn more about the Code of Conduct and to download a copy of the Consumer Guide
"I found the contact details of AL Migration's services on the IMMI website when I began the process of applying for Partner Visa to Australia in early 2017. I chose AL Migration over other agents because I found Arthur to be personable and more attentive than the other agents I contacted. His fees were much more reasonable compared to the other agents, too.Employing his services made the application much more manageable given my busy work and travel schedule. Arthur was detailed and meticulous with the forms that needed filling, and he was able to help me sort through a lot of the paperwork and referees that was required. He offered valuable advice and instructions at every step of the process. I found that he was very professional and patient, especially when some of the forms had to be redone. I was delighted when I got word from Australian immigration that my application was successful, and while the application process took many months, I believe it would have taken much more time, and with added frustration, had I not used Arthur's services. I would not hesitate to recommend AL Migration to anyone who might find themselves looking for a good and reliable migration agent."
D Cheung, Partner Visa
Our gratitude to Arthur Liew is beyond words. We felt our chance of getting the skill-migration 190 visa was grim. We had only passing points and an unattractive profession. Arthur persevered and gave us tremendous support. Throughout the process, he was more than a migration agent, he was a mentor and a friend. His dedication to his work and care for his clients are heartfelt.
Before engaging a migration agent, we made five phone calls to five different migration agents that we googled. Arthur was the only one patiently answered all our questions. The call was 30 minutes long. It felt like we were talking to a friend.
During the whole application process, Arthur provided us with very clear and detailed guidance. He always gave us sufficient lead time to put our documents/forms together. He is incredibly responsive. All the emails were replied within the day. He carefully reviewed our materials and provided great feedbacks before submission to avoid unnecessary back and forth. I am particularly impressed with his problem solving skills – whenever we encountered difficulties in gathering the required information, he always stayed calm, discussed the potential alternatives, and gave us constructive suggestions to resolution. He kept the application process transparent and managed our expectation well, so that we had a good sense what is likely to happen. He has a great service mentality and integrity. Working with him has been a truly pleasant and joyful experience.
After we successfully receiving the 190 visa, Arthur continued to guide us through the settlement process. He thoroughly answered all our questions. It has been six months since we received the visa. We still email Arthur when we have questions. And he still replies within the day. Amazing !
V Chang, Subclass 190 visa
"Arthur is the epitome of professionalism for a migration agent. He takes time to understand his clients, builds up rapport with them and does his best to get that well sought after Australian visa. I cannot recommend him more after a long process of getting the subclass 489 visa and he virtually made it hassle free." 
D Tay, subclass 489 visa.